20th Biennale of Sydney: The Future Is Already Here
Sydney (AU)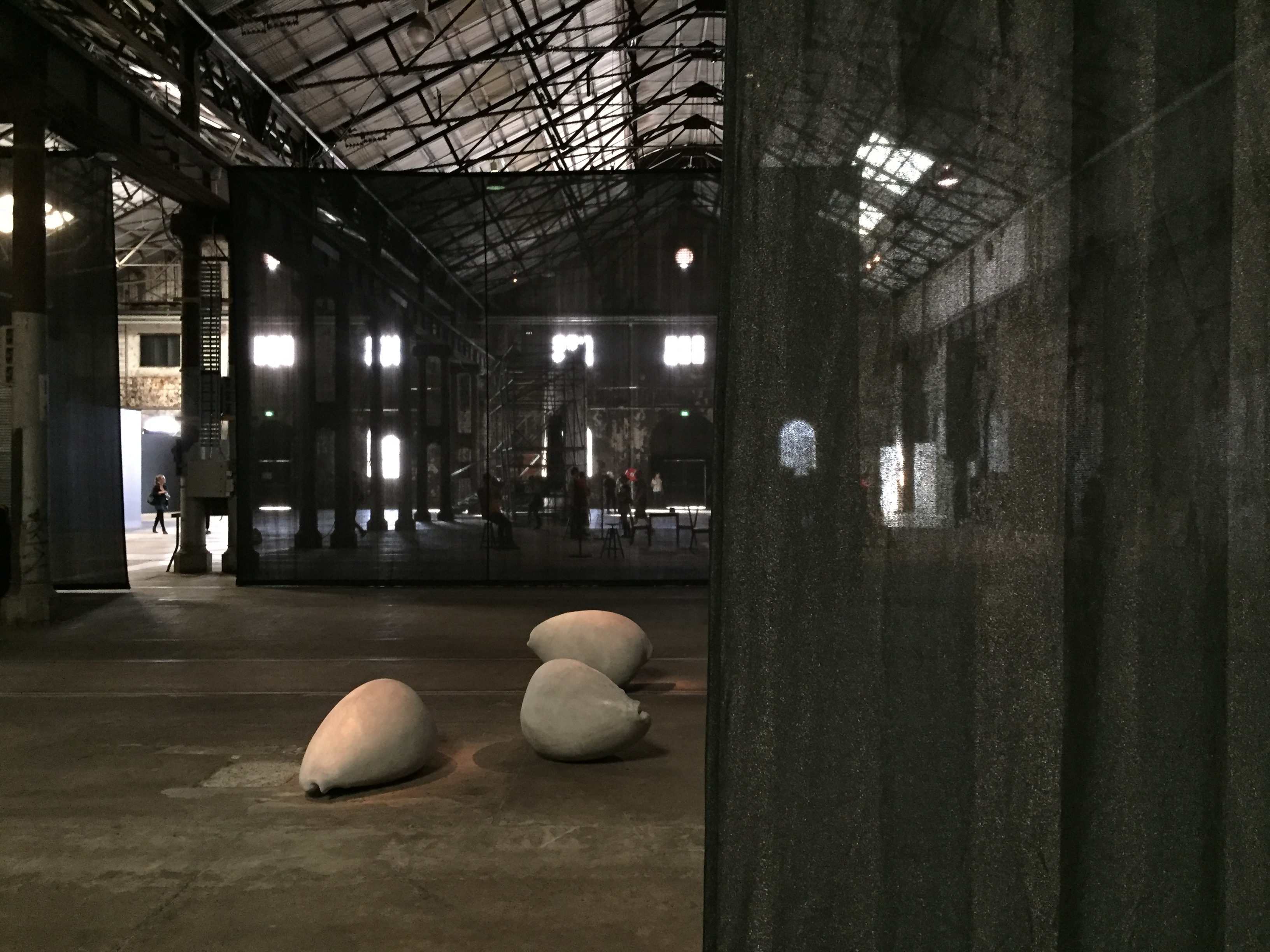 Creating a visual and spatial identity for a multi-venue art biennale

The development of the overall concept of this biennial exhibition required the organisation of individual exhibition spaces and the temporary architecture that creates the setting for experiencing the art.

The show included 83 artists and over 150 artworks at eight venues across Sydney. An overall design language was created to connect the venues and while responding to the varied characters of the individual spaces. The venues ranged from large industrial sites to purpose built galleries.


A key material we used was a locally sourced sunscreen fabric organising the spaces. This provided an elegant yet cost effective solution. The translucent nature of the material allowed filtered and overlapping views whilst creating physically separated exhibition spaces. A special focus was put on the sustainability of this temporary project, reducing the amount of construction materials.

We worked closely with the curatorial team and the artists to develop the concepts. We also managed the installation process, coordinated the different teams and were responsible for the quality and design integrity throughout.