YOYI! Care, Repair, Heal
Gropius Bau, Berlin (DE)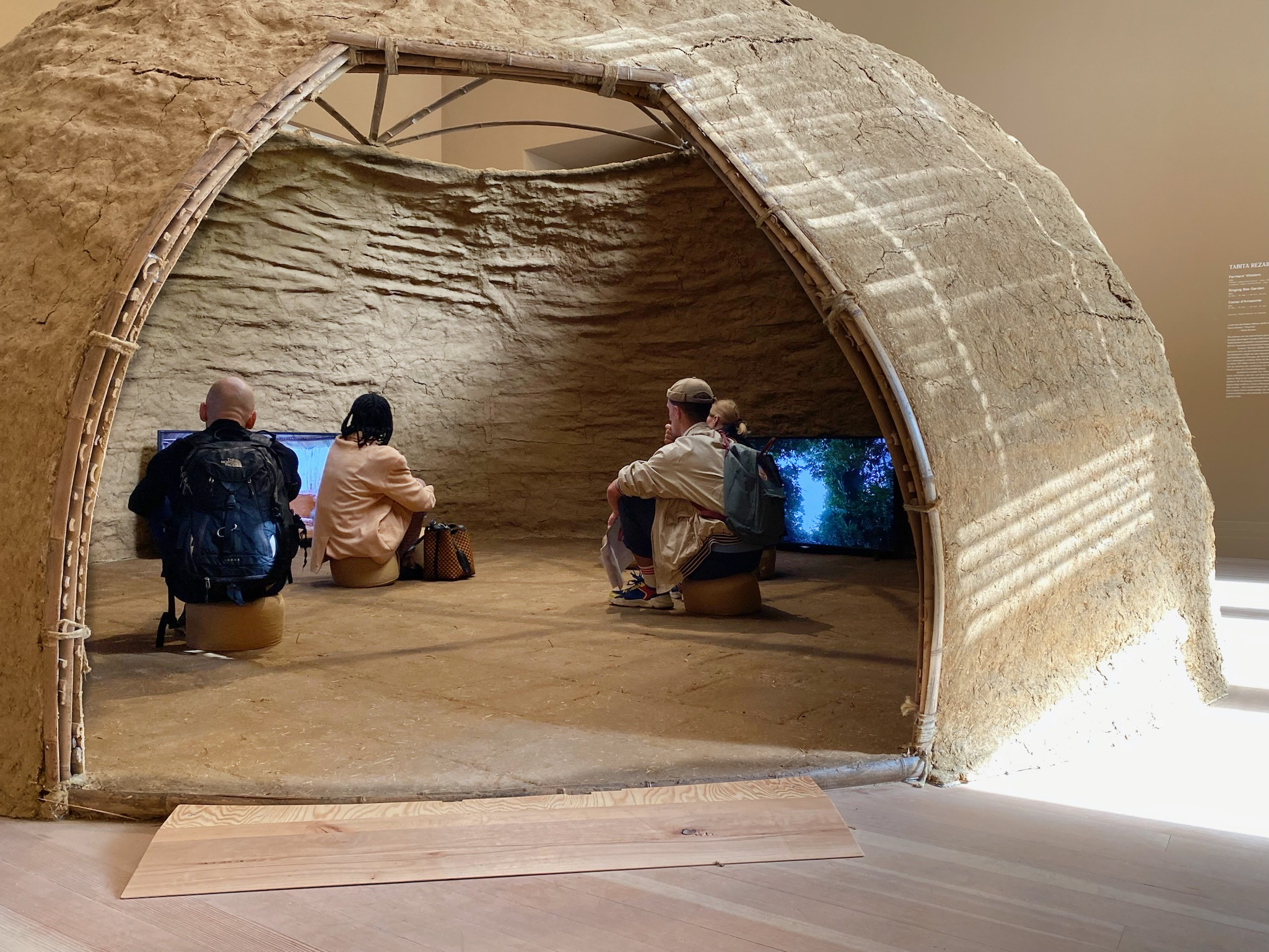 Creating dynamic exhibition spaces for public dialogue showcasing 25 artistic positions
The exhibition YOYI! Care, Repair, Heal showcased a dynamic range of 25 artistic positions, each offering their unique and often conflicting perspectives on critical issues related to health, resilience of Indigenous knowledge systems, forms of kinship, fair land use and distribution, decolonisation, and the rights of the non-human. Through various media, the exhibition addressed these complex themes, all of which are deeply interconnected with the overarching concepts of care, repair, and healing.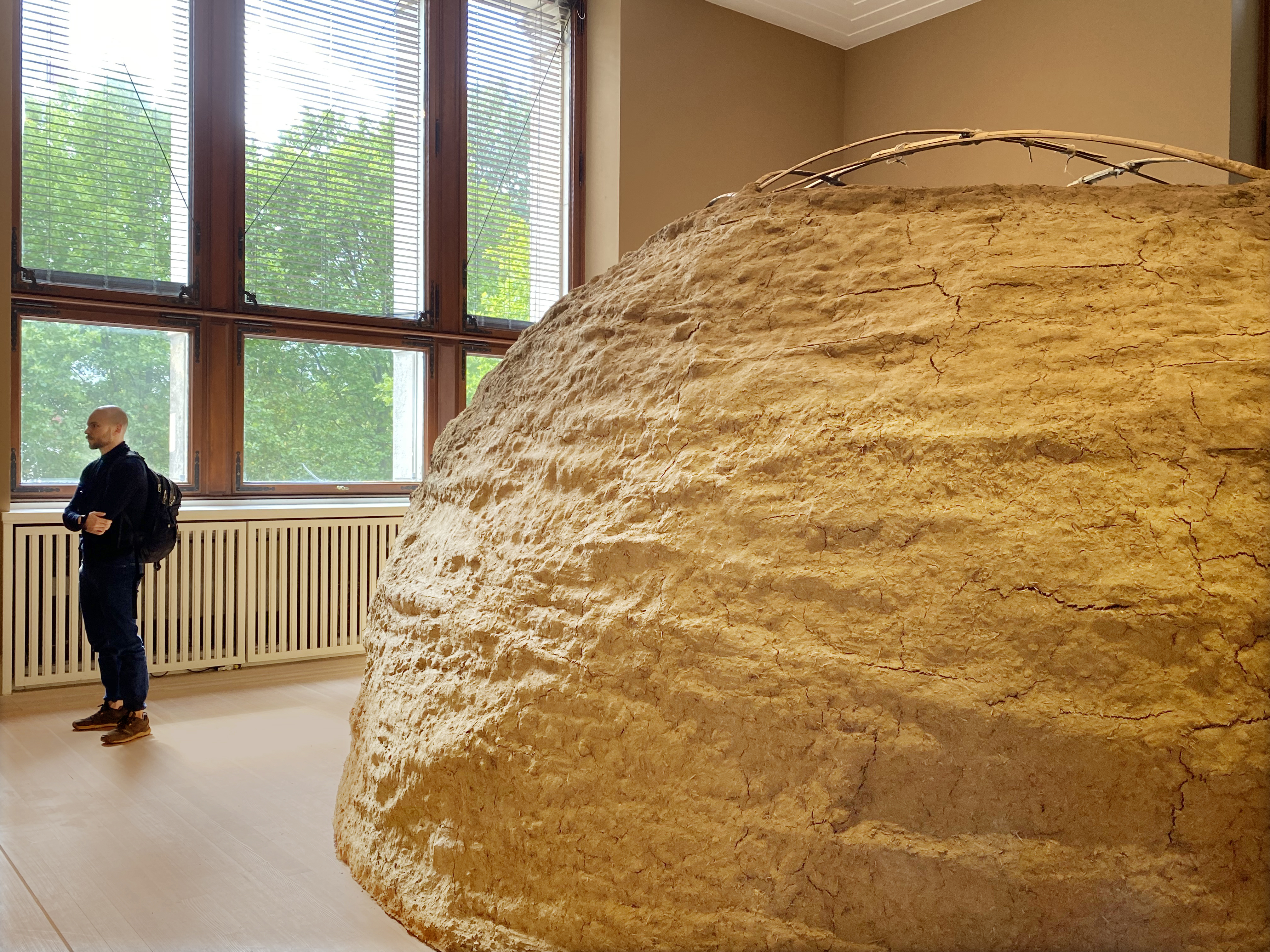 We collaborated closely with the artists and curators, taking care to understand and develop each individual's unique vision for this multifaceted exhibition. We were faced with unique challenges with each installation in the exhibition, ranging from the strict conservation guidelines for presenting historic artefacts and the renowned Baroque painting "Susanna and the Elders" by Artemisia Gentileschi, to the structural requirements for large-scale installations.

For its sustainable and healing attributes clay was chosen as recurring material used in the exhibition, appearing in bricks, plinths, and a domed hut that was developed and constructed by students of the Sustainable Building Lab at the Technical University Berlin.

The exhibition featured a large variety of interventions including video installations and an underwater room, conceived by artist Dukhee, for which we created a two-layered tent structure. The inner layer was printed with UV-sensitive paint and the floor was covered with memory foam, creating an immersive underwater experience complete with a sensory deep sea soundscape.


We made it our mission to source most materials for the displays structures and furniture from the Gropius Bau's own store. When new materials were required, we carefully sourced them from recycled or recyclable materials, taking into consideration their carbon footprint before, during and after the show.

To promote dialogue between the artists, curators, and the public during the opening weekend, we designed an interactive roundtable setting. This space allowed for everyone to engage in meaningful conversations and share their perspectives on the exhibition, promoting an interactive and inclusive experience for all.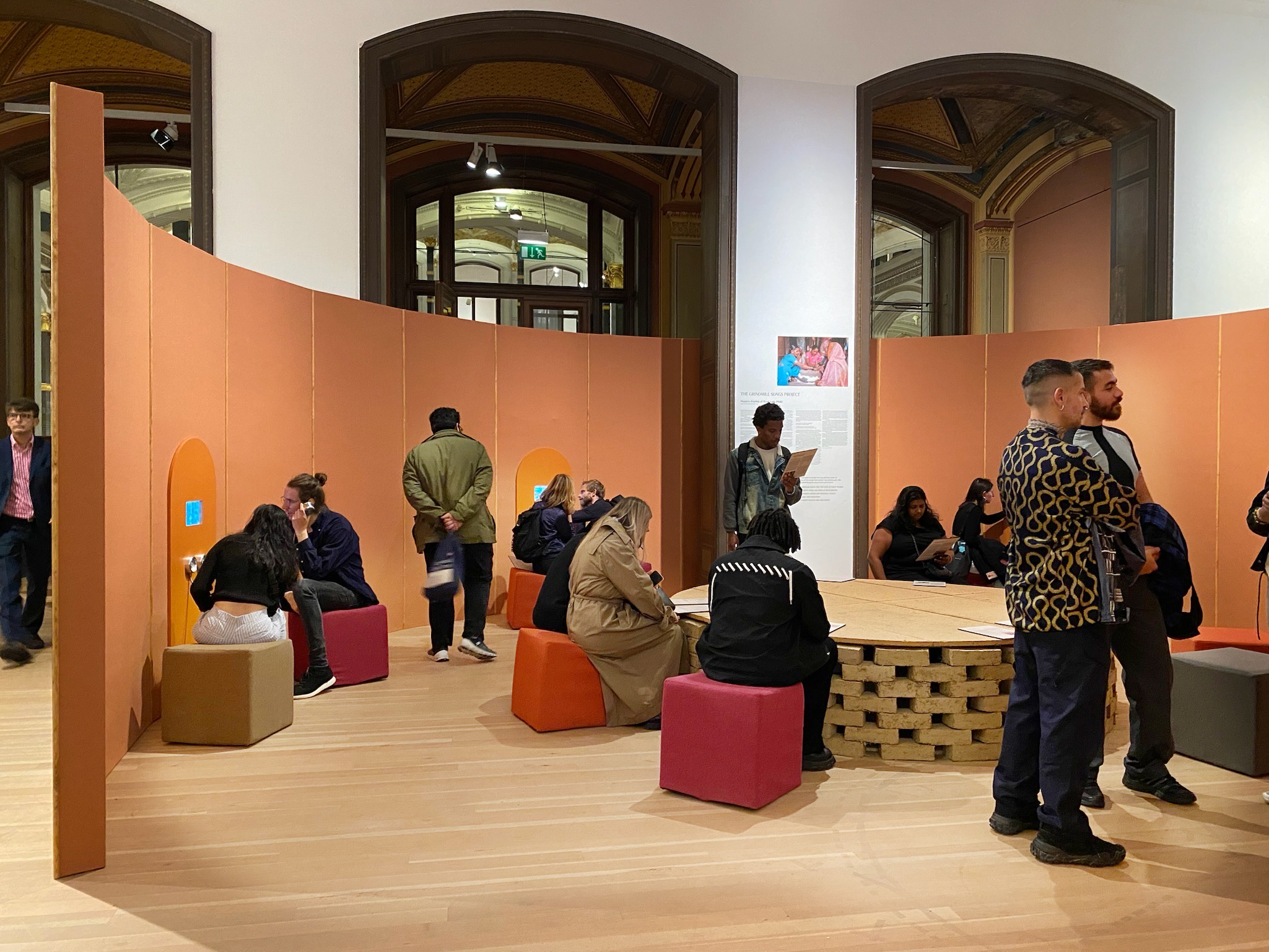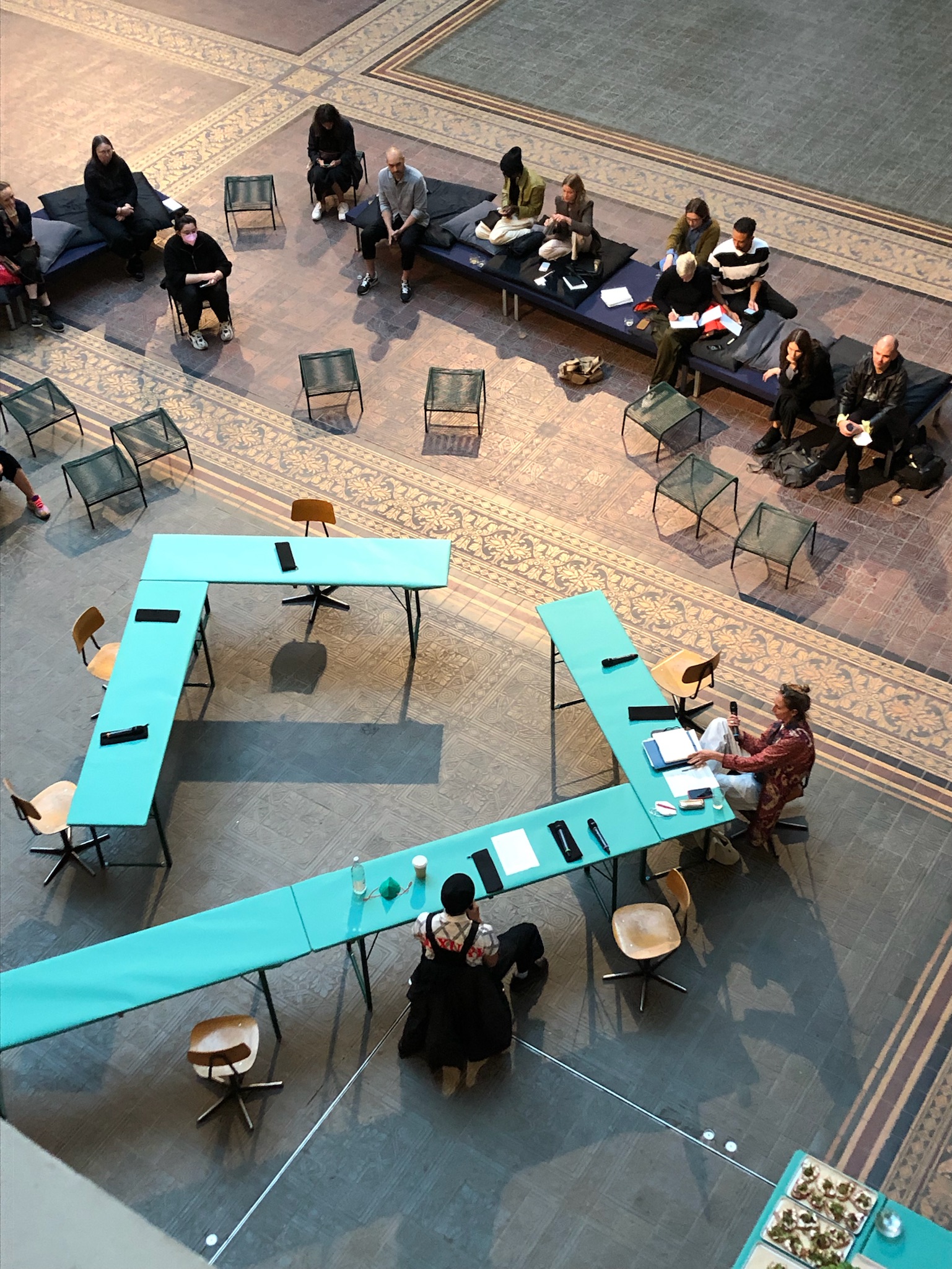 Location
: Gropius Bau, Berlin (DE)
Year
: 2021-22

Client:
Gropius Bau
Curator
: Dr Stephanie Rosenthal
Team
: Andreas Lechthaler, Sebastian Koepf, Natalie Savva, Alcina Lo
Collaborators
: Natural Building Lab, Julia Volkmar, Stefan Heyde (Krone Ingenieure)
Image credits
: ALA/Klaud, Laura Fiori/Gropius Bau. Artworks shown in images by: Kader Attia, Anne Duk Hee Jordan, Tabita Rezaire & Amakaba, Outi Pieski, Eva Kot'átková, Mohamed Bourouissa, Johanna Hedva, Georgia Sagri, Brook Andrew, People's Archive of Rural India
Links
:
berlinerfestspiele.de
/
naturalbuildinglab.berlin