Yayoi Kusama: A Retrospective
Gropius Bau, Berlin (DE)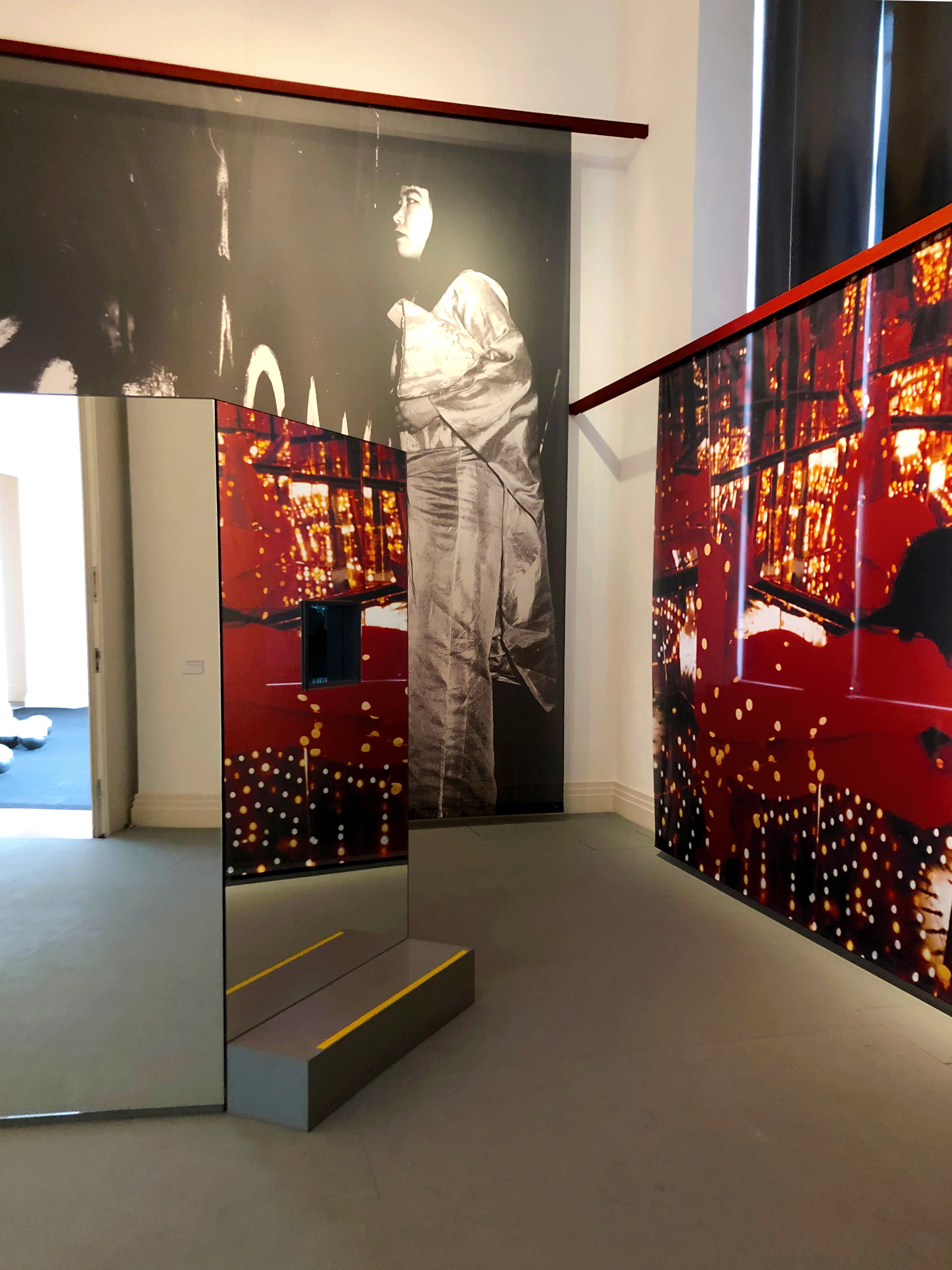 Retracing, restaging, and translating the key stages of Kusama's artistic journey to contextualise her past and present artworks

Presented across 3000 m² this retrospective exhibition offers a comprehensive overview of Yayoi Kusama's artistic development, which spans over 70 years, and showcases a multitude of historic and current works.
The retrospective aimed to recreate the context in which Kusama originally presented her artworks, with the goal of evoking a similar emotional response from visitors as the original exhibitions did. Working in close collaboration with the curators, our team meticulously reviewed archival materials, photos, letters,and drawings to recreate the layout of historic shows and to find ways to emulate the original exhibitions.
3D walk through the exhibition can be viewed
here
.
The exhibition design for this retrospective posed significant challenges, including the need for intricate 3D hanging plans for both artworks and infinity room installations. Our team also designed plinths and display cases, taking into consideration the sustainable use of materials and the accessibility needs of all visitors.

Due to the COVID-19 pandemic, the exhibition had to be adapted multiple times to reflect changing government guidelines. We carefully re-evaluated the visitor flow plan to ensure social distancing while allowing visitors to fully experience the show.
Location
: Gropius Bau, Berlin (DE)
Year
: 2021
Client
: Gropius Bau
Curator:
Dr Stephanie Rosenthal
Team
: Andreas Lechthaler, Sebastian Koepf, Alcina Lo, Andrea Boito, Anja Rigamonti, Barbara Wagner-Rainbird, Günter Krüger, Natalie Savva
Image credits
: ALA/Klaud, George Jerger, Luca Girardini/Gropius Bau
Links
:
3d walk through
/
kusama-digital-guide.
gropiusbau.de
/
berlinerfestspiele.de