Art of Change: New Directions from China
Hayward Gallery, London (UK)



Showcasing installation and performance art from China

'The Art of Change: New Directions from China' presents a collection of installation and performance art in an array of different media, each requiring its own unique build. In preparation for the show we travelled to China with the intention of meeting with artists, observing their work, and discussing display concepts that best showcase their individual artworks.
The exhibition's spatial and conceptual foundation was built around large-scale wall elements that were draped with tarpaulin fabric. To create structural frames we used the original column structures that formed a standardised exhibition system when the Hayward Gallery opened in 1968. By displaying prints on the tarpaulin walls, the exhibition effectively presented its research archive and illuminated the political and sociological underpinnings of the show.
For a more immersive and comprehensive experience of the archive, we incorporated custom-built audio-visual stations at key points along the exhibition path. The prints and manifestos showcased in the exhibition were produced in close collaboration with graphic design studio Hato.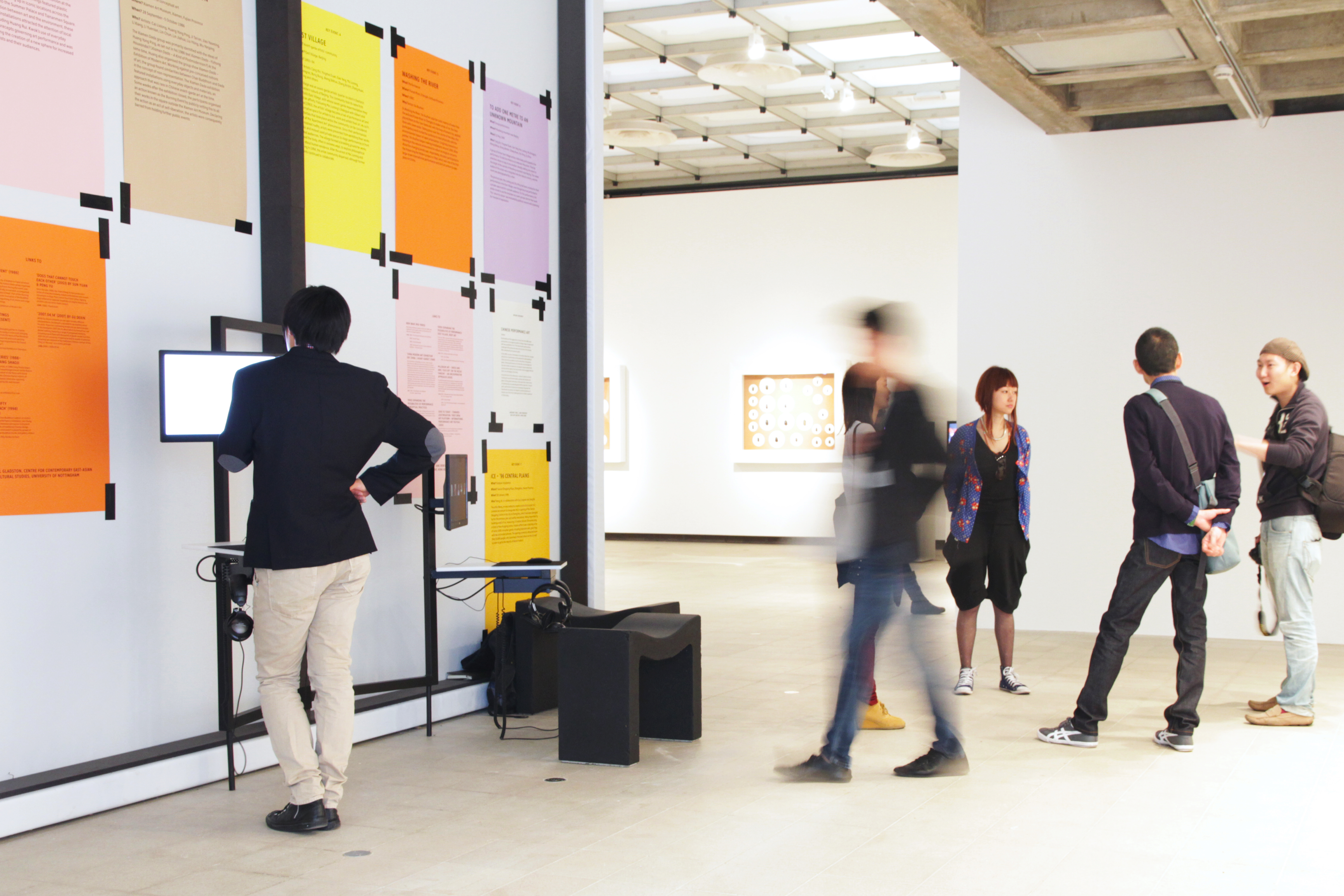 Location
: Hayward Gallery, London (UK)
Year
: 2012
Client
: Hayward Gallery
Curator
: Dr Stephanie Rosenthal
Team
: Andreas Lechthaler, Agnes Fabich

Collaborators
: Hato Studio
Image credits
: ALA/Klaud, Hayward Gallery. Artworks shown in images by: Madein Company, Chen Zhen, Sun Yuan & Peng Yu, Liang Shaoji
Links
:
southbankcentre.co.uk
/
e-flux.com