Inntal House
Innsbruck (AT)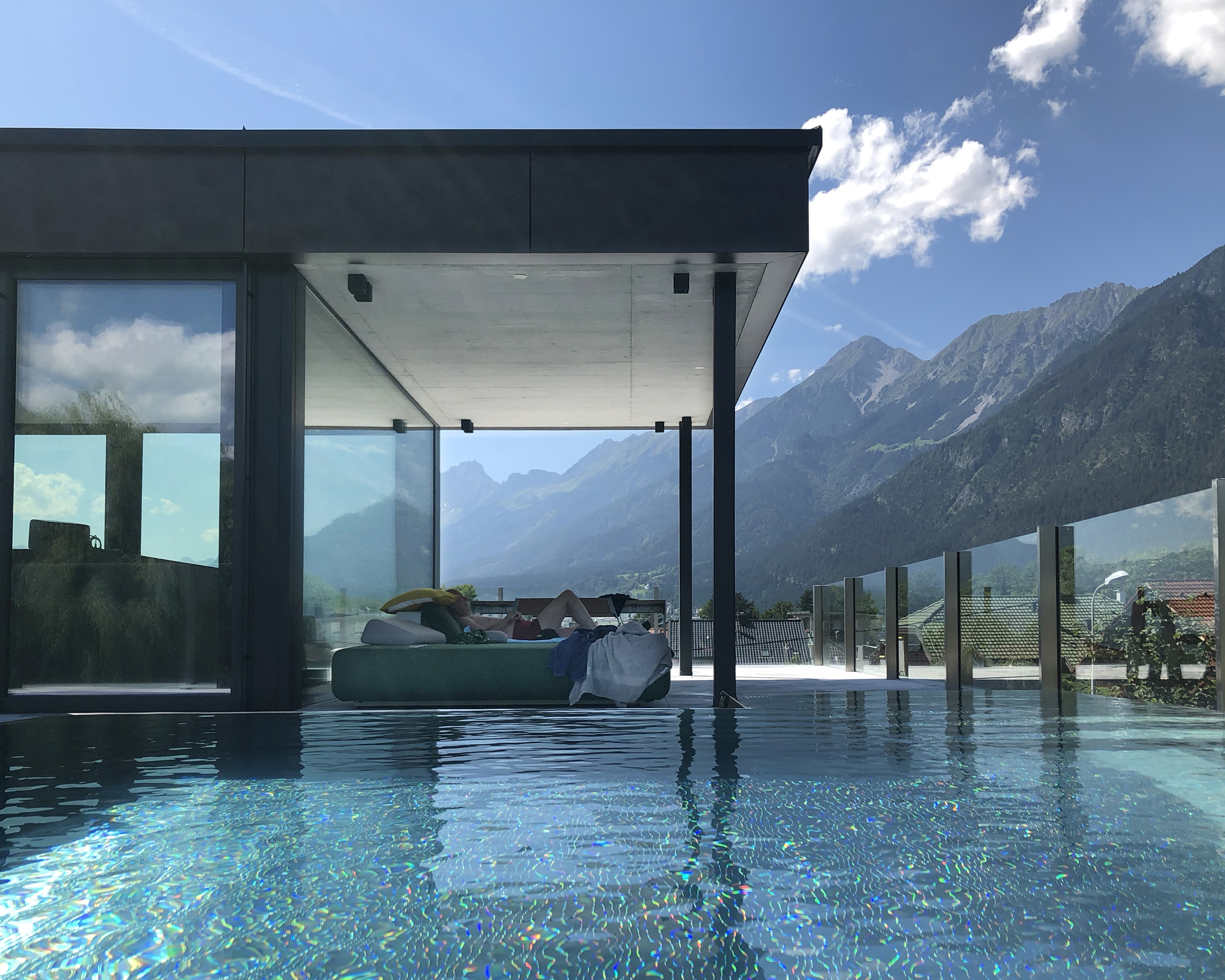 Mountains, changing seasons, weather and light conditions become integral part of the extention of a former industrial building

This project involved the design of a residential apartment replacing the upper floors of a former factory building in an alpine valley in Tyrol. The unique views of the dramatic landscape of the Inn valley generated the idea of creating a dwelling, where the primary living spaces are at the top of the house, where the views are unobstructed.

The previous industrial use of the building in production of heavy woodworking machinery, offered a lot of structural freedom for the redevelopment. Elements of the original architecture were retained like the rhythm and proportions of the windows. The upper floor was taken down and replaced with two new floors. The new top floor is shaped as an inset glass pavilion. It houses an open-plan kitchen and dining area with an all-surrounding rooftop terrace and outdoor swimming pool.
All rooms offer expansive views into the Inn valley and with its mature trees and mountain ranges. This is supported by the permeable floor plan which provides visual connections through the apartment and into the surrounding landscapes. Private bedrooms can be opened towards the main living space through the use of revolving timber panel walls. The building offers ideal climatic conditions during summer and winter months, as large openable windows allow for good circulation and external shutters prevent heat build-up in summer. Timber floors & panelling, corten steel and exposed concrete walls & ceilings create a nod to the site's industrial past.
Location: Innsbruck (AT)
Year: 2017-19
Client: Private
Team: Sebastian Koepf, Barbara Rainbird-Wagner. Local Site Architect: Ing. Martin Plattner / DI. Thomas Hoeck (Ingenieurgemeinschaft Gamauf und Plattner OG)
Image credits: ALA/Klaud, George Jerger