Pipilotti Rist: Nordic Hiplights
Ekebergparken, Oslo (NO)
Detailing and installing a site specific permanent artwork in an Oslo forest
Ekebergparken, a public sculpture park located in Oslo, invited the artist Pipilotti Rist to contribute to the park in 2021. Nordic Hiplights features a series of underpants strung along a washing line, draped between the pine trees of the forested park. Each underpant is individually lit from the inside to create an appearance during the hours of dusk, darkness and dawn.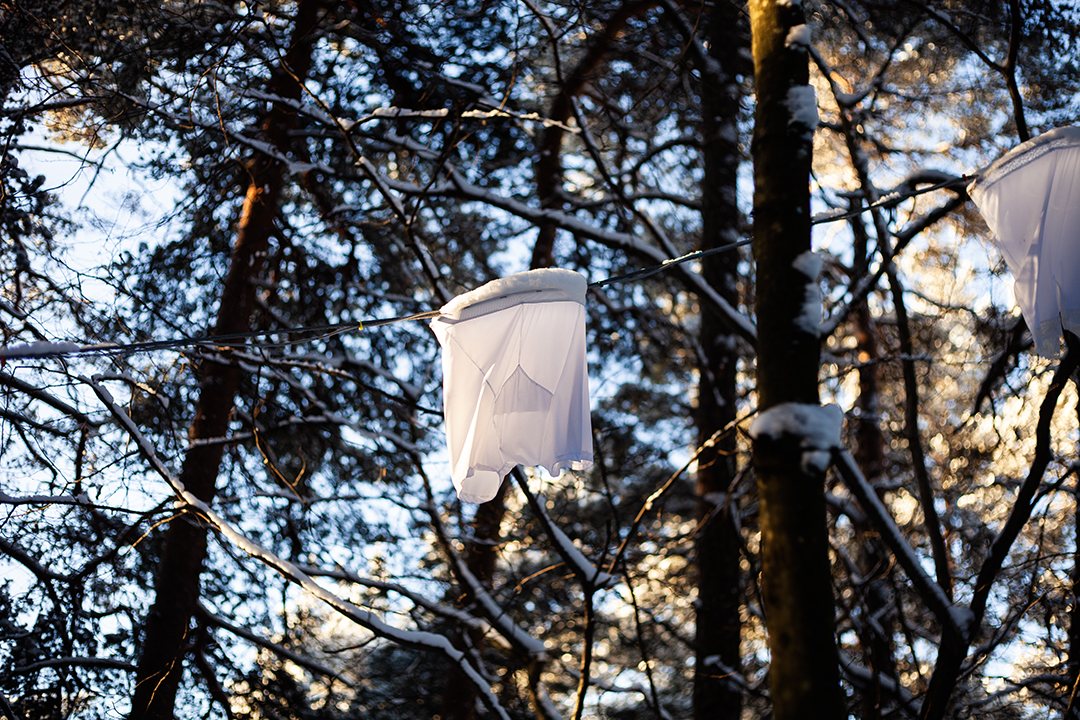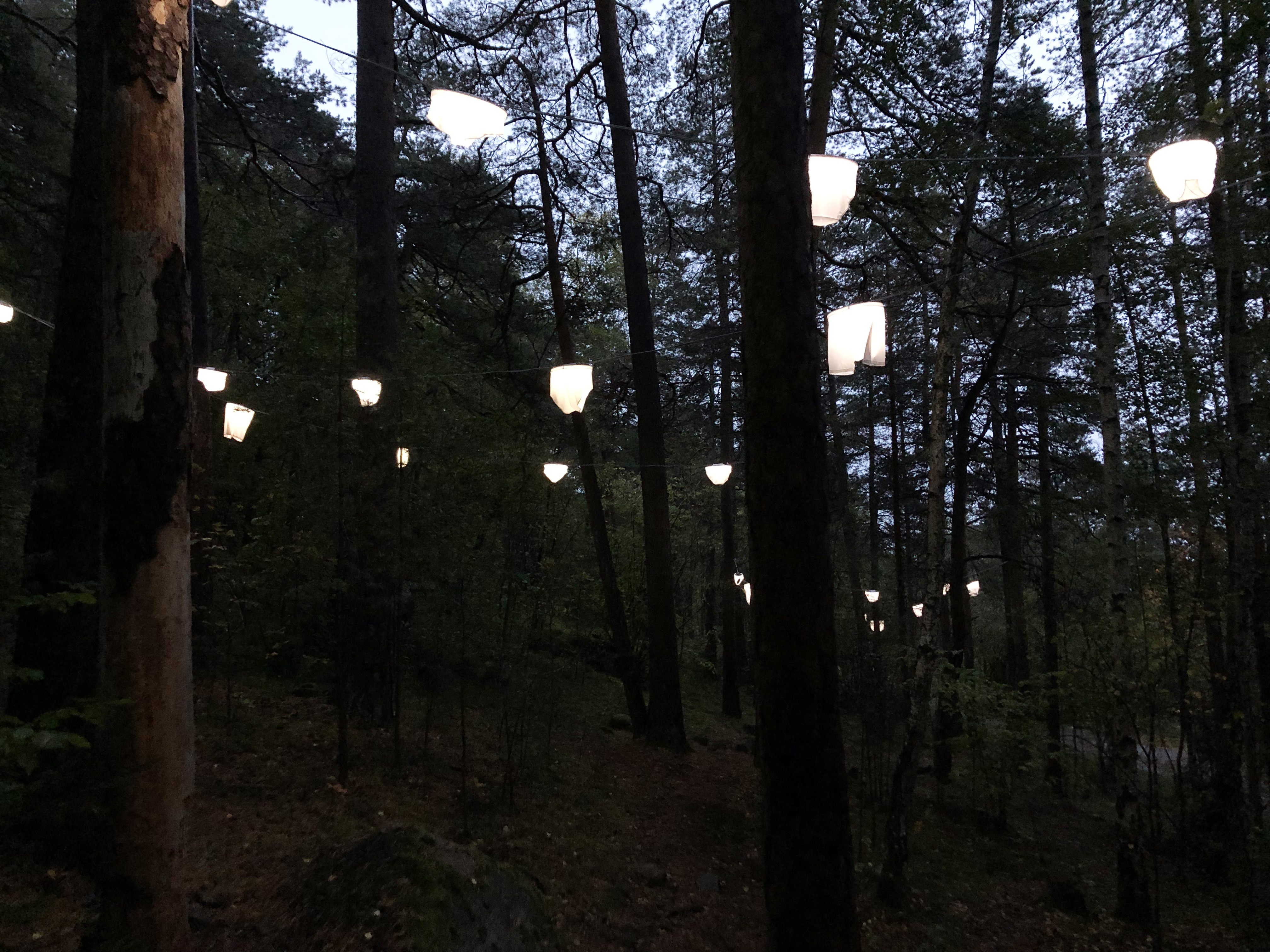 Our team assisted on the technical realisation of the artist's vision. As the artwork is positioned in a forest we created a 3D model which helped in establishing the route and creating interesting views and spaces for a submersive experience. The 3D model allowed us to calculate distances of ropes between the trees and to place the pants evenly throughout. Before the final installation, we created a 1:1 mockup of the steel washing line in situ.

In collaboration with Studio Hobelsberger we developed the bespoke lighting units that withheld the long frost periods normal for the region. Transformers were hidden in specially designed bird boxes to blend in and we developed a special system to lower all individual stretches of rope for maintenance purposes.
Location:
Ekebergparken, Oslo (NO)
Year
: 2020-22
Client
:
Pipilotti Rist
, Ekebergparken
Curator:
Ina Johannesen
Collaborator:
Atelier Rist, Tamara Rist, Hobelsberger Studios, Trym Lauritzen, Ekebergparken Team
Team
: Andreas Lechthaler, Sebastian Koepf, Alcina Lo
Image credits
: ALA/Klaud, Ekebergparken, Kristina A. Kvåle, Kunstavisen/Hilde Mørch
Links
:
ekebergparken.com