Sprüth Magers Gallery: London
City of Westminster, London (UK)

Creating a home for contemporary art gallery over seven stories of a listed Georgian terrace in London Mayfair
In restoring the seven-storey Georgian townhouse built by architect Sir Robert Taylor in 1772 in Mayfair, we took the chance to correct the damage caused by earlier renovations to the Grade II listed building. Our approach emphasised the unique historical periods of the property while combining them in a consistent way that creates a modern, refined atmosphere suitable for displaying art, entertaining clients, and as a place of work.

The lower four floors house the gallery's public exhibition spaces, storage and welcome areas. Above this are the gallery's office spaces, library and kitchens. The top two floors contain self-contained offices and further exhibition spaces.

Before the works the building was in poor structural condition and tired decor. It required structural reinforcement of its foundations as well as a complete renewal of technical services and removal of pollutants. By clearing the basement from 20th century adaptations it was possible to create an impressive two-storey exhibition space within the original Georgian kitchen. During this process an obstructed historic lift shaft was uncovered and refurbished which adds to the many interesting features of the building.

Our approach to the project was centred around respecting the historic character of the building. By carefully detailing every material and surface, we created an environment that seamlessly integrates modern technical infrastructure while maintaining the building's unique character. The finished design provides flexible exhibition spaces, improved visitor routes and accentuated historic building elements, brought together in the building's grand, but domestic scale.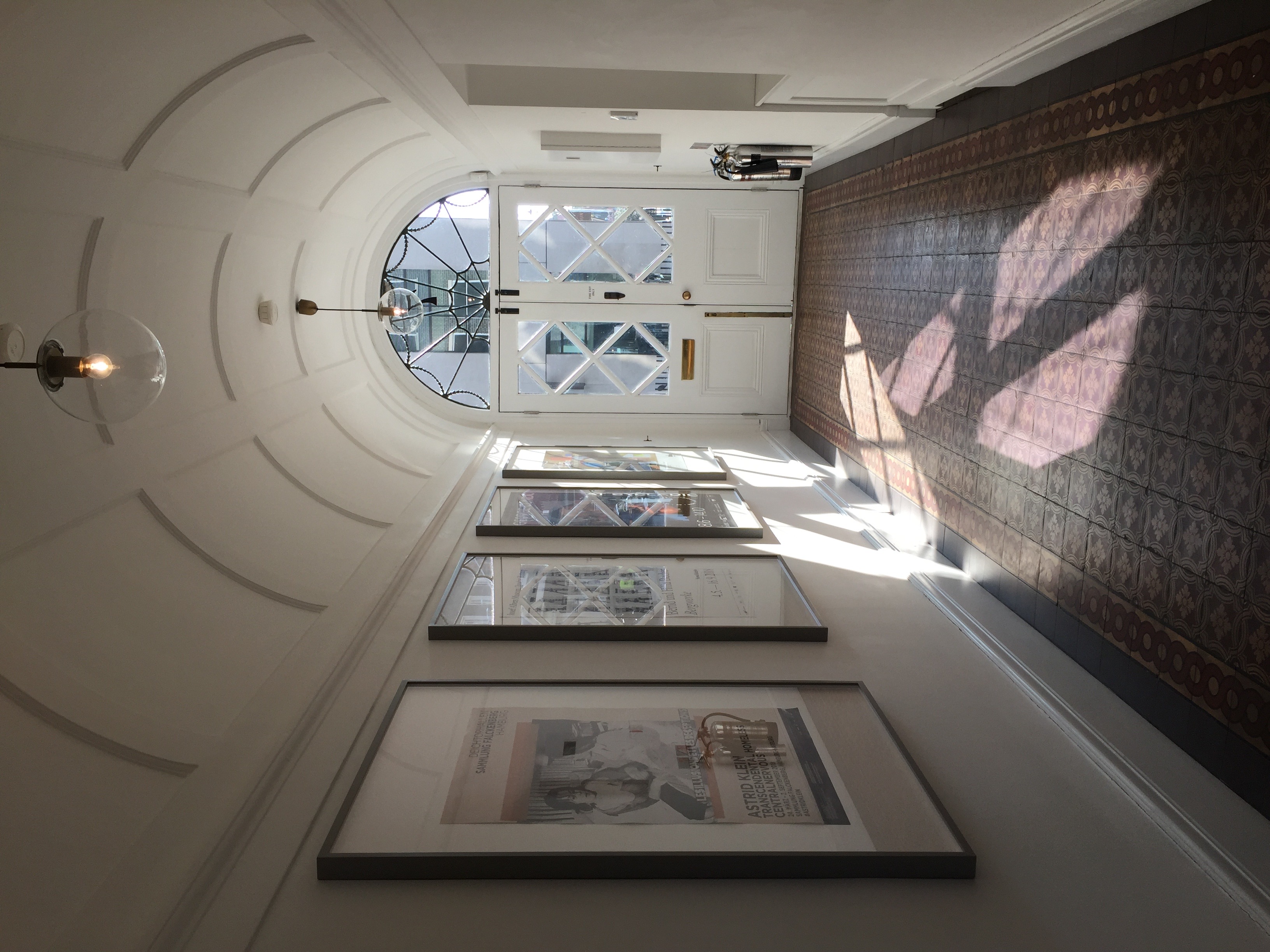 Location
: Sprüth Magers Gallery, London (UK)
Year
: 2016-18
Client
: Sprüth Magers Gallery
Collaborators:
Ingrid von Werz, Blair Associates Architecture, Michael Alexander Consulting Engineers, Sprüth Magers team, paolo.interiors natural stone
Team
: Andreas Lechthaler, Sebastian Koepf, Marc Przyrembel, Ana Sprovieri, Natalie Savva
Image credits
: ALA/Klaud, Sprüth Magers Gallery. Artworks shown in images by: Gary Hume, Andreas Schulze, Cindy Sherman, Jenny Holzer, Peter Fischli
Links
:
artnet.com
/
wallpaper.com