Rooted Beings
Wellcome Collection, London (UK)
Reflecting the theme and values of the exhibition through the creation of an entangled floor plan and a sustainable design approach.
Visitors to the
Rooted Beings
exhibition were able to engage in a meditative reflection on the intricate relationship between humans and nature, exploring the world of plants and fungi and plant behaviour while considering the impact of colonial expeditions on the exploitation of natural resources and indigenous knowledge.
The show included botanical archives from the Wellcome Collection and the Kew Royal Botanic Gardens displayed alongside works by artists Gözde İlkin, Ingela Ihrman and Joseca, Patricia Domínguez, Eduardo Navarro, RESOLVE Collective and Sop.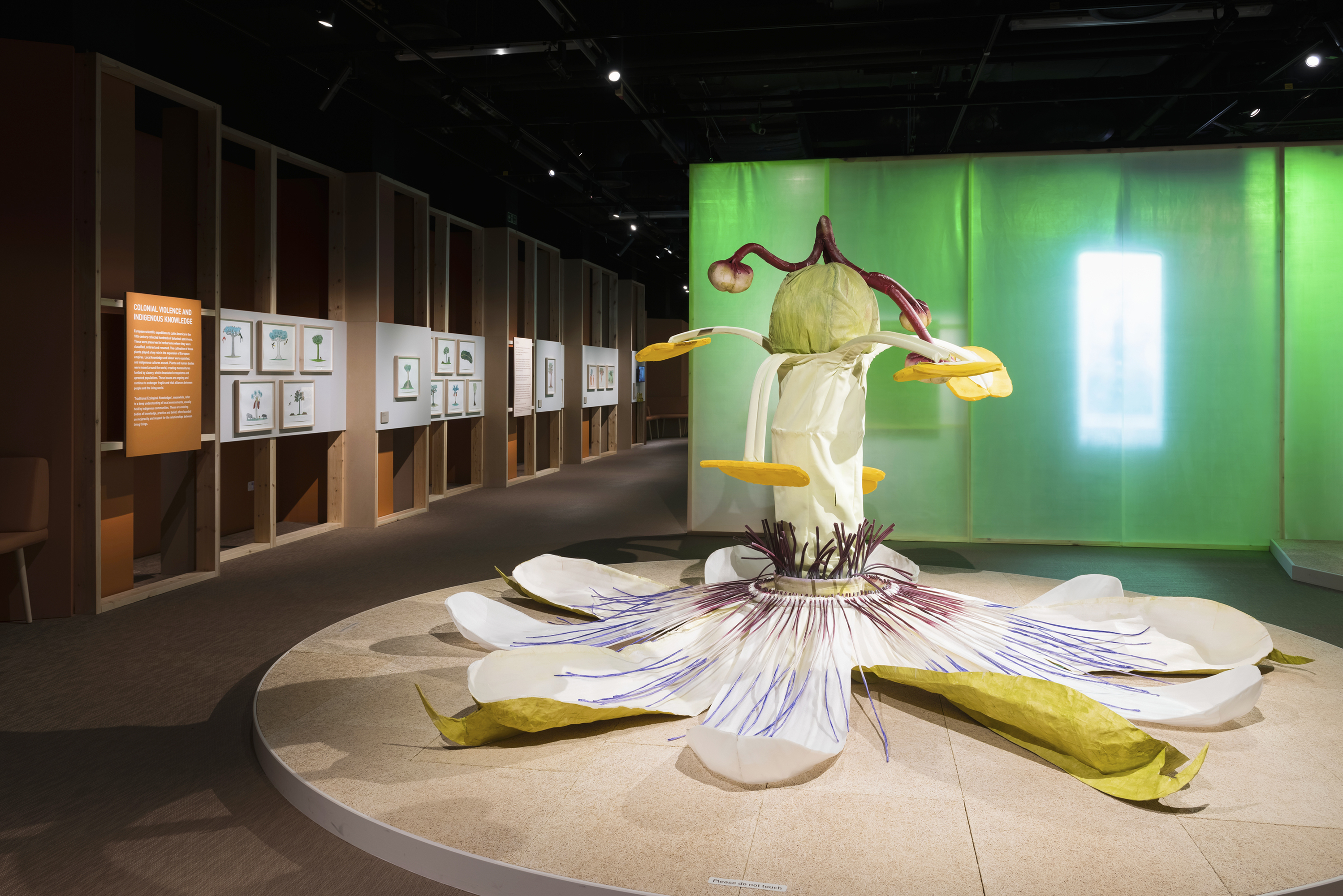 The exhibition featured a diverse collection of sculpture and free-standing objects, which were arranged to visually reference the entanglement of the relationship of humans and nature. Each piece was displayed in a way that enhanced its unique character while maintaining an immersive and cohesive atmosphere throughout the show. The exhibition included both new works and historic artefacts, which required specific lighting and safety precautions to ensure the preservation of artefacts and best practice accessibility for all visitors.

The show's theme demanded to make its architecture as sustainable as possible, incorporating a conscious effort to minimise its environmental impact. Whenever feasible, materials were repurposed, and for new materials, extensive research was conducted to select sustainable, recycled and recyclable options. Subsequently, we conducted a post-exhibition sustainability study to identify lessons learned, ranking the materials used by their practicality in sustainability terms.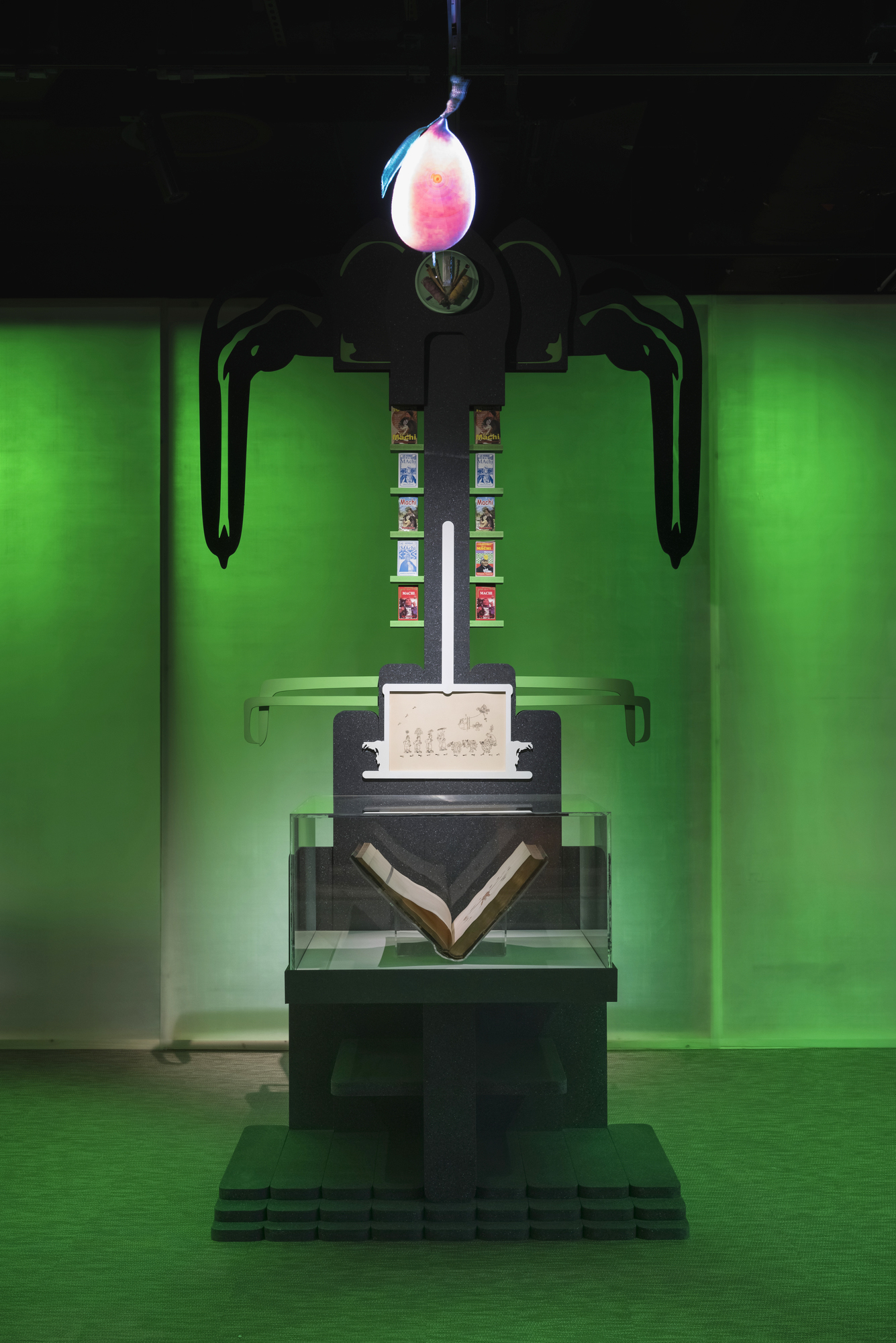 Location:
Wellcome Collection, London (GB)
Year:
2022

Client:
Wellcome Collection
Curator:
Bárbara Muñoz, Emily Sargent
Collaborator:
Mues Design, MER, Satu Streatfield & Jack Wates, Wellcome Collection team

Team:
Sebastian Koepf, Andreas Lechthaler, Alcina Lo, Andrea Boito, Barbara Rainbird-Wagner, Natalie Savva

Image credits:
ALA/Klaud, Steven Pocock/Wellcome Collection, Moderna Museet Stockholm. Artworks in images by: Gözde İlkin, Ingela Ihrman, Joseca, Patricia Domínguez, Eduardo Navarro, RESOLVE Collective, Sop.

Links:
wellcomecollection.org